Solent Scales was established in the year 2000. Between us, we have many years of experience in the professional weighing industry. Solent Scales is also a member of the UK Weighing Federation (UKWF) which means that you can be assured that the service we provide is professional and one which can be relied upon.
We supply professional weighing scales to the medical, research, logistics and retail industries. We supply anything from small bench scales to axle pads and weighbridges. We also offer comprehensive service and maintenance contracts to ensure the continued accuracy of your scales, and to prolong the life of your scales. Our service and calibration contracts will ensure your scales are legally compliant, and because we are a member of the UKWF, you know you can trust our service.
Additionally, we offer a professional scale hire service which is perfect for companies who want to try a product before buying, or for businesses who only require the use of scales for a short period of time. In these instances scale hire is the perfect solution.
If you need any help or advice please feel free to contact us.
"Solent Scales provided a very fast & efficient service on our calibrations.
Our external auditor (LRQA) noted the certificates issued within one day and was impressed – likewise Solent Scales made our lives easier by including our own internal balance ID on the certificates along with the balance serial numbers".
Dave Camp, QA Manager - Ashland Inc
Members of the UK Weighing Federation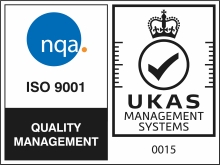 We are accredited to
ISO 9001:2015
Download our latest certificate here